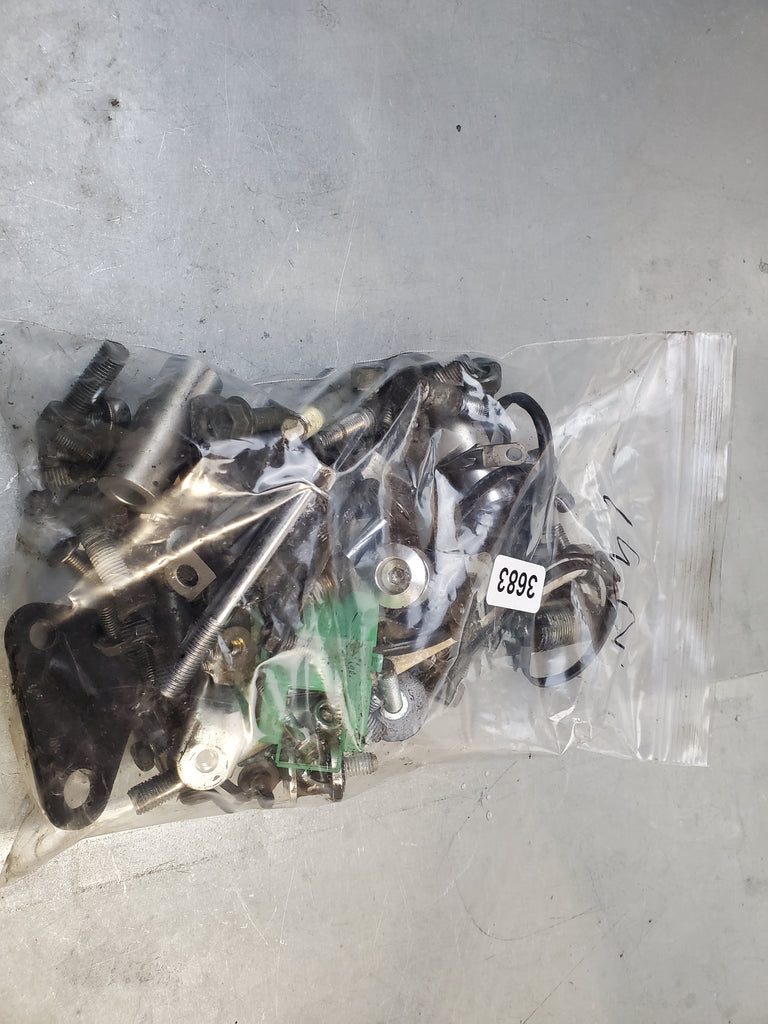 Random bag of hardware 1g sv650 N 99-02
whatever nuts bolts brackets etc were binned while pulling the bike apart. No way to know if something specific is there, but there is definitely a lot of it.
multiple available, most full one will be sent
Most of the parts we sell are used parts. We try very hard to make sure everything is working as expected, or any issues are listed, but sometimes some "surprises" slip through the cracks. If any part isn't as expected, please get in touch and we'll make it right. 
---
More from this collection