crosspost from an old svrider post: https://www.svrider.com/forum/showthread.php?t=365545
Well, just the leftovers. And didn't buy the name or manufacturing. But what I did get is a veritable mountain of parts…

A week before Christmas, my friend Chad messaged me with an interesting post. Fischer, the motorcycle manufacturer which went out of business about 5 years ago, was trying to get rid of their old Brembo and Ohlins stock. If you don't know what a Fischer MRX is, see here: http://www.odd-bike.com/2013/07/fisc...upersport.html At about the same time, a similar post appeared on the facebook sv650 group from Mercer (Dan Fischer's son). The facebook guys started screaming "SCAM" and banned him and killed the post. Yay, the competition eliminated themselves :P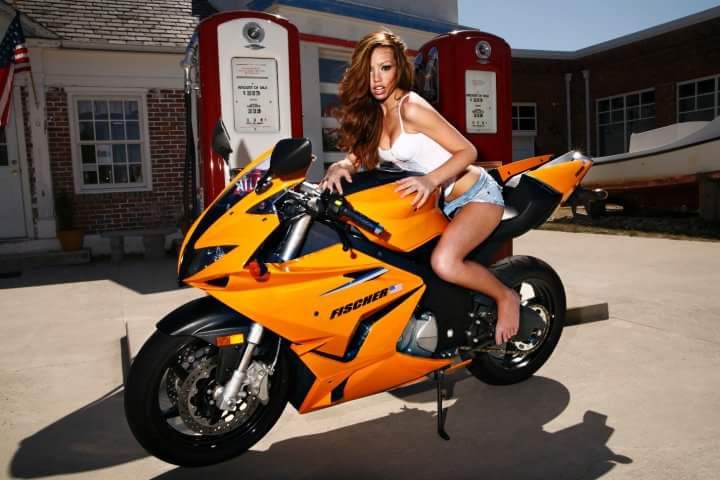 When I saw the Fischer post I wanted a part of the action. So I did get in touch with Mercer and set up a time to go check this stuff out about 3 hours away in Maryland. And holy **** was there a lot of stuff. Enough of everything except frames to make about 30 motorcycles. And the nice thing is, since Hyosung was manufacturing the motors and most of the parts, some of the parts are interchangeable with SV650. As are the shocks (with a bit of messing around). The first batch off shocks Fischer used were actually the "budget" shock Ohlins made for the sv.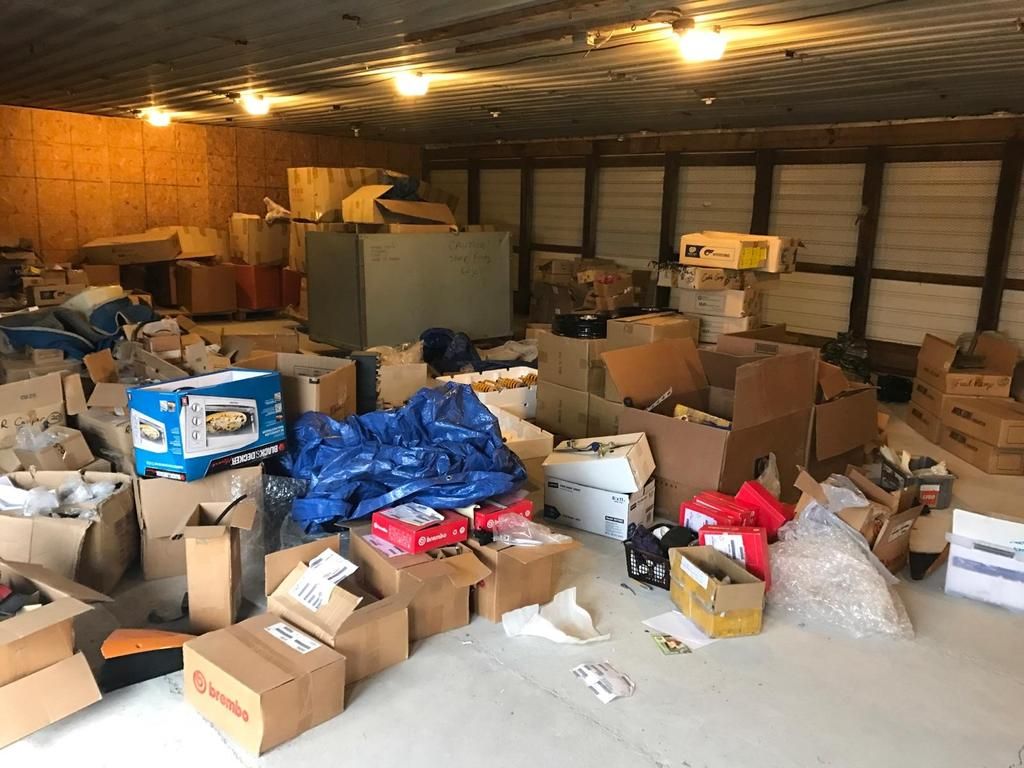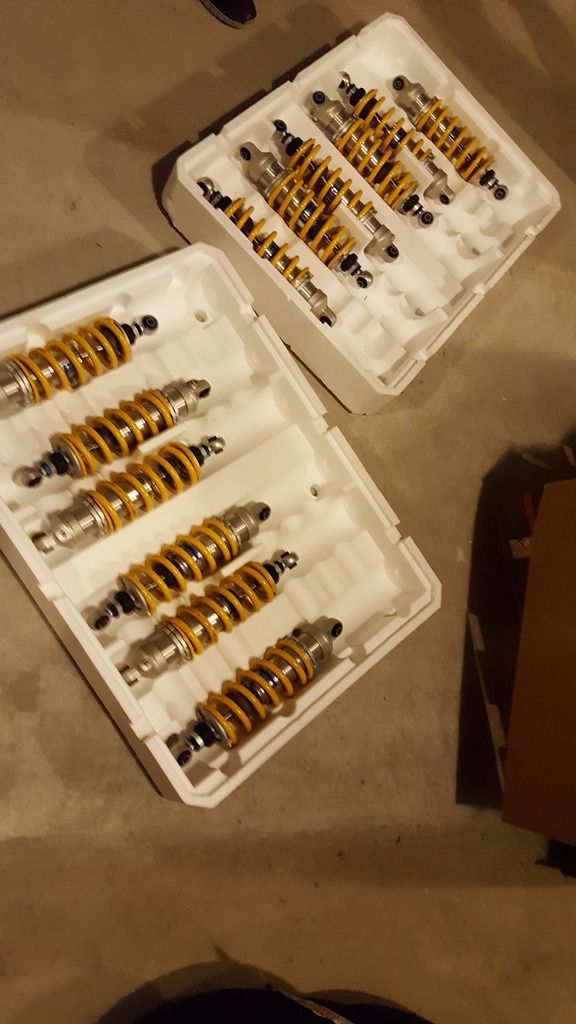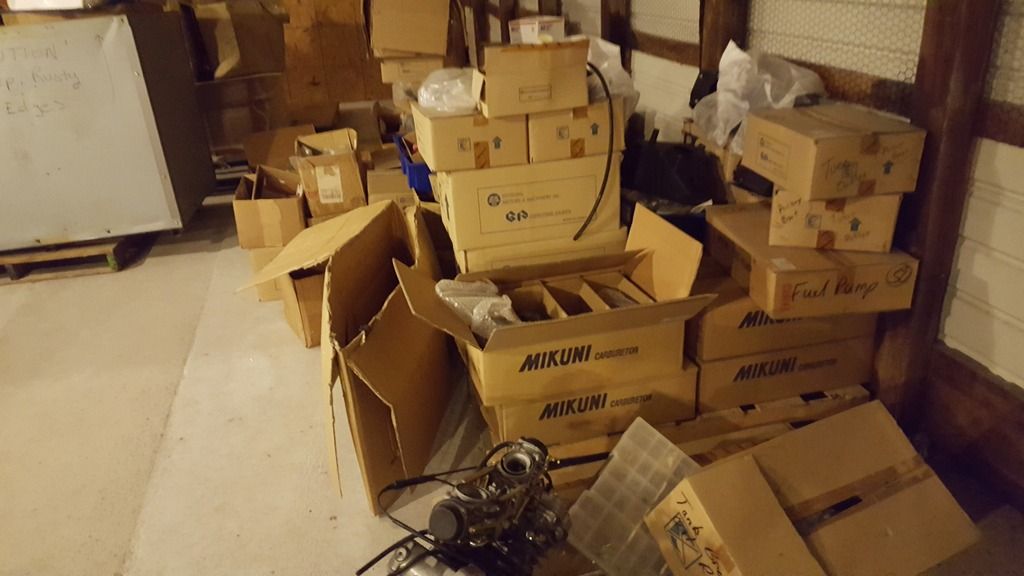 Yeah, flipping a few shocks and brembos is great, but I wonder what he wants for all of it? Oh wow, that's not actually all that much. Hell, I'm in, what could possibly go wrong! (famous last words, right?)


So after one trip, I brought home about 25 shocks (some need a bit of Ohlins love but I'll get through that shortly). About 30 carbs (identical to sv though I'm not sure about jetting). A whole pile of brembo calipers and masters. And a mountain of "who the hell knows what" that is either Hyosung gt650 or Fischer only. I've only had time to unload the crappy uhaul trailer and throw some of the stuff in my garage and the rest into the storage unit. Now I'm gonna have a lot of fun trying to figure out what's what, what it matches up to, and if anyone would actually want it… (Anyone know anybody looking for 26 or so Hyosung 650 motors? I don't either). Exhausts, airboxes, radiators (may work on hyosungs), wiring, sensors, gauges, etc. About the only thing I didn't get was the prototype bike with the rotax and the motogp ohlins.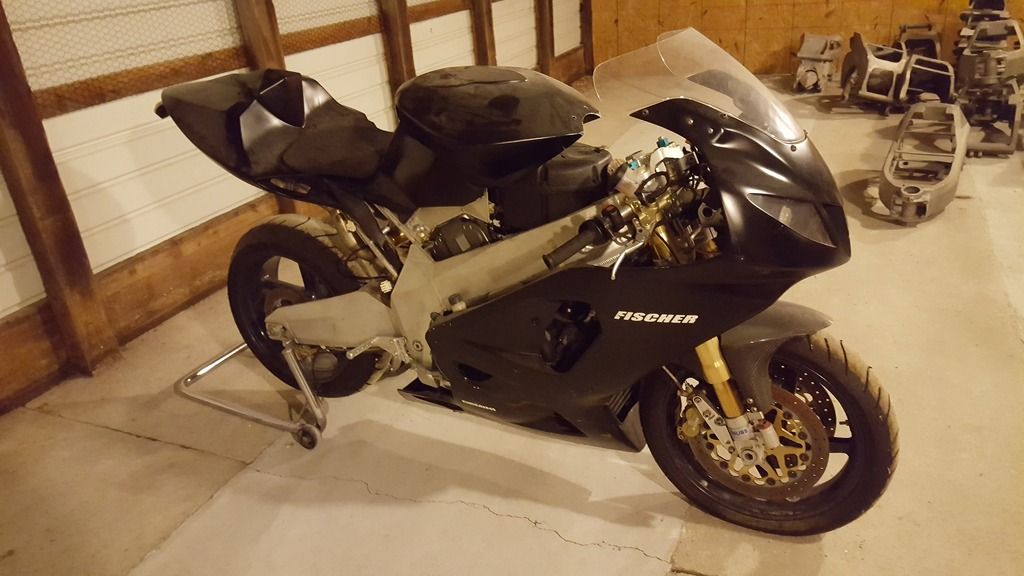 And then there is the wtf am I going to do with this factor. Since Fischer was making bikes, some of the stuff they bought was… industrial sized. And part of our deal was that I have to get all of it out of there. Like 2 55gal drums of coolant Yeah, the things sell for 1k per drum, but I don't know anyone who would want it…. Unless…let me message this guy. (I found a mechanic friend who does want it).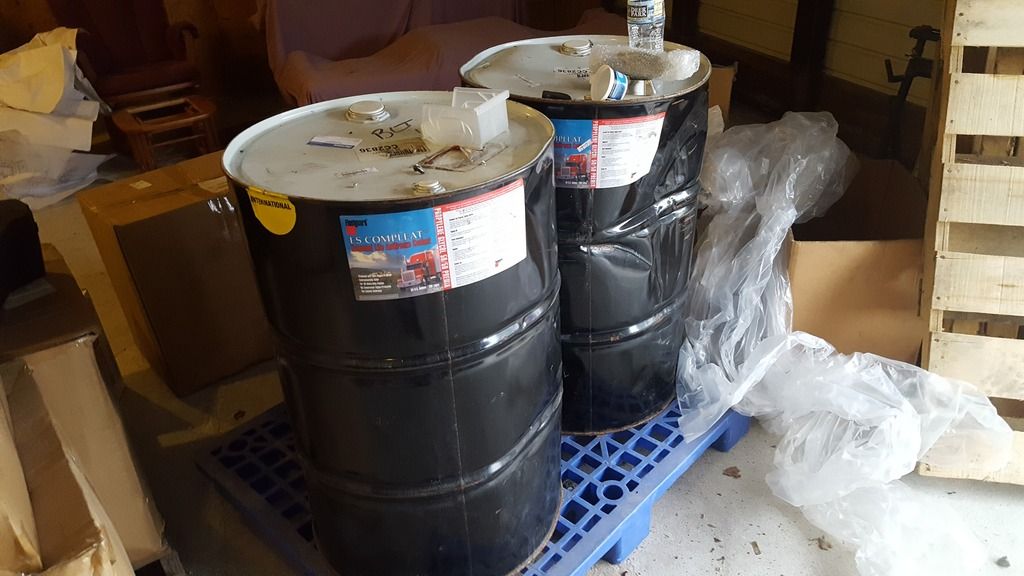 So yeah, hopefully I'll have an update soon on what the hell I actually got. And probably how I'm filing for bankruptcy or something :P